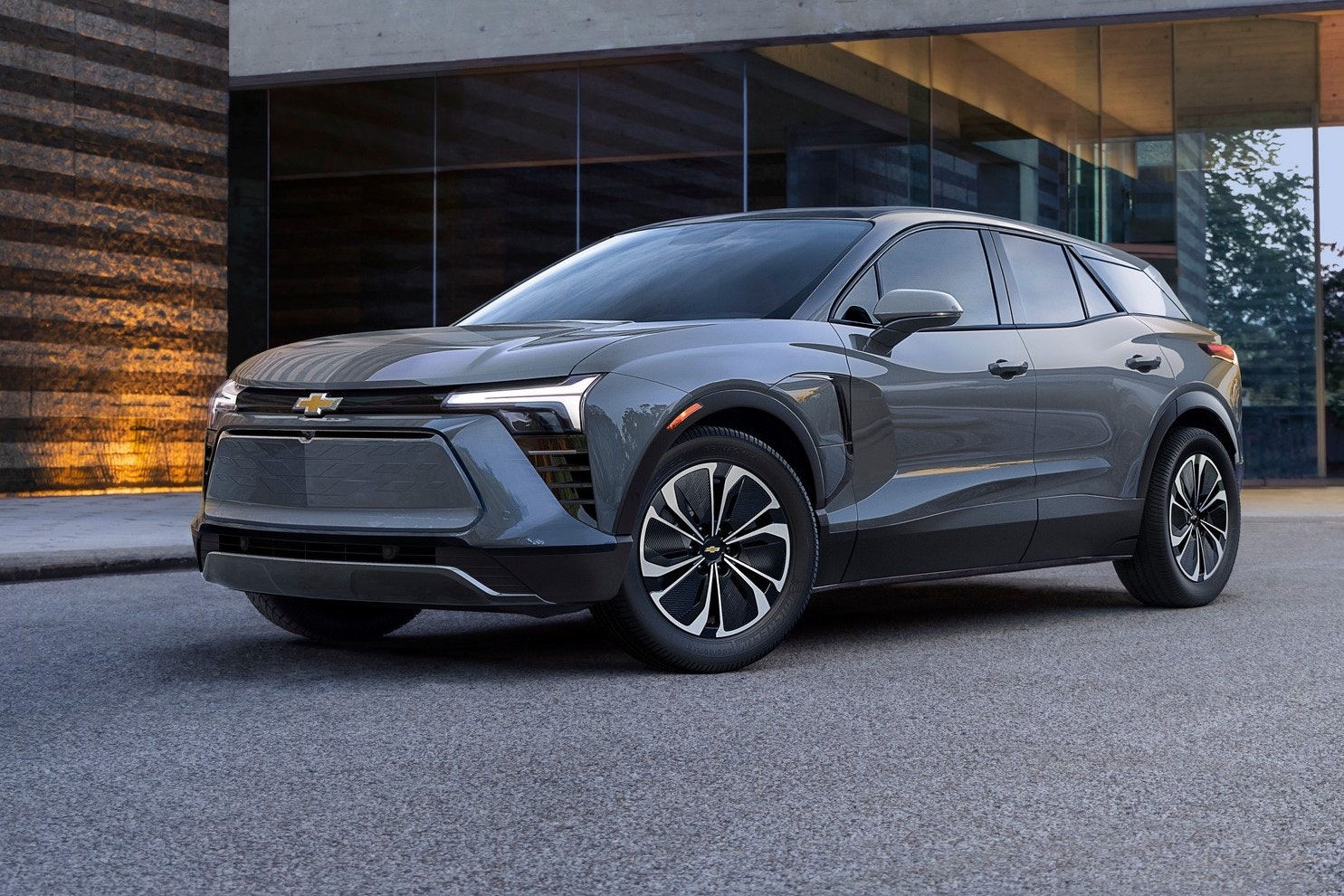 Powering Ahead: The 2024 Chevrolet Blazer EV RS
In the rapidly evolving landscape of electric vehicles, the 2024 Chevrolet Blazer EV RS stands as a compelling testament to the intersection of electrification and performance. With its striking design, powerful electric drivetrain, and advanced technology, this SUV represents Chevrolet's pioneering leap into the future of sustainable and high-performance motoring. As an integral addition to the Chevrolet lineup, the Blazer EV RS redefines the boundaries of electric vehicles, offering a seamless blend of efficiency, style, and innovation that sets a new standard in the world of electric SUVs.
Sleek Design and Dynamic Elegance:
The 2024 Chevrolet Blazer EV RS commands attention with its bold and sophisticated exterior design, reflecting Chevrolet's commitment to crafting vehicles that exude power and style. From its distinctive front grille to its aerodynamic profile, every element of the Blazer EV RS's design is meticulously crafted to optimize efficiency and enhance its striking appearance. With its seamless lines and sporty accents, this SUV effortlessly combines elegance with athleticism, making it a standout choice for those seeking both style and substance in their electric vehicle.
Efficient Performance and Electric Power:
Beneath its stylish exterior, the 2024 Chevrolet Blazer EV RS is equipped with a robust electric drivetrain that delivers an exhilarating and efficient driving experience. With its impressive electric motor and advanced battery technology, this SUV offers a dynamic performance that surpasses expectations, providing instant acceleration and responsive handling on the road. The Blazer EV RS's sophisticated electric powertrain not only reduces carbon emissions but also ensures a smooth and powerful driving experience, making it an ideal choice for eco-conscious drivers who refuse to compromise on performance.
Cutting-Edge Technology and Connectivity:
Step inside the 2024 Chevrolet Blazer EV RS, and you'll find yourself surrounded by an array of cutting-edge technologies and intuitive features designed to elevate your driving experience. From the advanced infotainment system to the seamless connectivity options, this SUV seamlessly integrates technology with comfort, ensuring that every moment behind the wheel is enriched with convenience and entertainment. With its user-friendly interface and smart functionalities, the Blazer EV RS keeps you connected and in control, whether you're navigating busy city streets or embarking on long journeys.
Sustainability and Innovation:
Chevrolet's commitment to sustainability shines through in the 2024 Blazer EV RS, which combines impressive performance with eco-conscious engineering. Equipped with advanced energy-saving technologies and a focus on reducing environmental impact, this SUV serves as a testament to Chevrolet's dedication to innovation and sustainability. By offering an electric vehicle that not only reduces carbon emissions but also delivers an exceptional driving experience, the Blazer EV RS paves the way for a future where sustainability and performance go hand in hand.
The 2024 Chevrolet Blazer EV RS is more than just an SUV; it is a symbol of the future of sustainable and high-performance driving. With its striking design, efficient performance, and advanced technologies, this vehicle sets a new standard for electric SUVs, inviting you to embrace the electric revolution with style and confidence.
Back to Parent Page