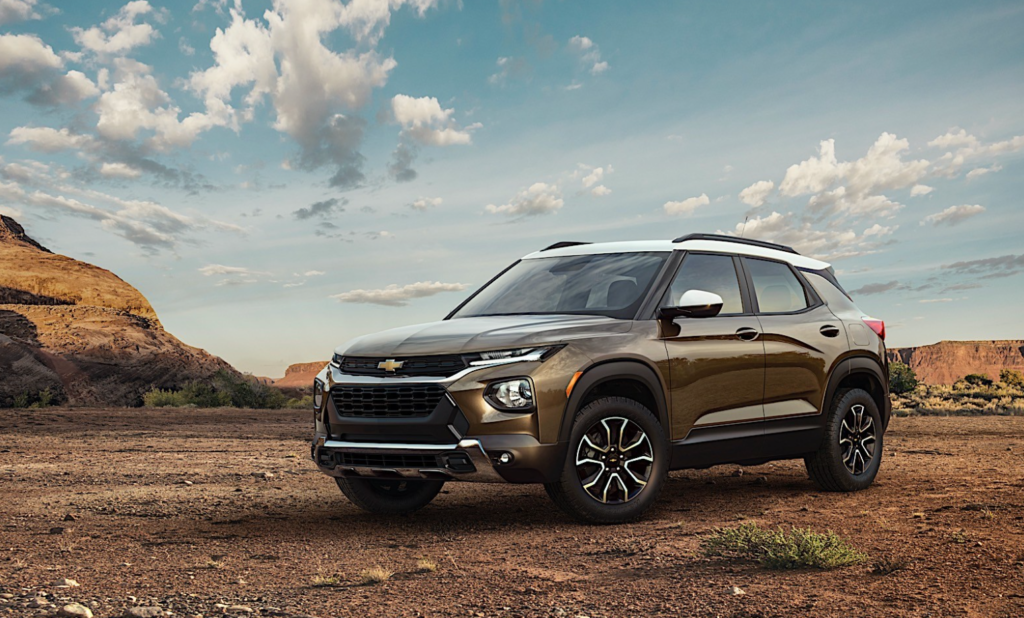 Unleashing the 2024 TrailBlazer RS
In the ever-evolving landscape of the automotive world, anticipation reaches its peak as the automotive enthusiasts eagerly await the arrival of the 2024 Chevrolet TrailBlazer RS. This upcoming model promises to redefine the driving experience with its blend of style, performance, and cutting-edge technology. As part of the Chevrolet family, the TrailBlazer RS is poised to set new standards in the compact SUV segment, combining a sleek design with robust capabilities.
Exterior Elegance:
The 2024 TrailBlazer RS showcases a bold and dynamic exterior that reflects Chevrolet's commitment to pushing the boundaries of automotive design. From its distinctive front grille to the sleek lines that define its profile, every detail exudes a sense of sophistication and strength. LED headlights and taillights not only enhance visibility but also contribute to the TrailBlazer RS's overall modern aesthetic.
Performance Powerhouse:
Beneath the hood, the 2024 TrailBlazer RS houses a powerful engine that promises an exhilarating driving experience. Whether navigating city streets or conquering off-road terrain, the TrailBlazer RS is engineered for versatility. With advanced suspension systems and responsive handling, this compact SUV ensures a smooth and controlled ride, making every journey a pleasure.
Tech-Savvy Interior:
Step inside the TrailBlazer RS, and you'll find a meticulously crafted interior that seamlessly blends comfort with innovation. The latest in automotive technology is at your fingertips, with an intuitive infotainment system, smartphone integration, and a host of driver-assistance features. The interior space is designed with both driver and passengers in mind, offering a refined environment for both daily commutes and extended road trips.
Safety First:
Chevrolet's commitment to safety takes center stage in the 2024 TrailBlazer RS. Equipped with advanced safety features such as adaptive cruise control, lane-keeping assist, and automatic emergency braking, this compact SUV prioritizes the well-being of its occupants. The TrailBlazer RS is engineered to provide peace of mind, ensuring you can focus on the thrill of the drive.
Customization Options:
Recognizing that every driver is unique, Chevrolet offers a range of customization options for the TrailBlazer RS. From exterior colors to interior finishes and additional accessories, you have the freedom to tailor your vehicle to match your personal style and preferences.
As the automotive world eagerly awaits the arrival of the 2024 Chevrolet TrailBlazer RS, it's clear that Chevrolet is once again poised to make a significant impact. With its striking design, powerful performance, and a commitment to safety and innovation, the TrailBlazer RS is set to redefine what drivers can expect from a compact SUV. Get ready to embark on a new era of driving excitement with the 2024 Chevrolet TrailBlazer RS – where style meets adventure.
Back to Parent Page