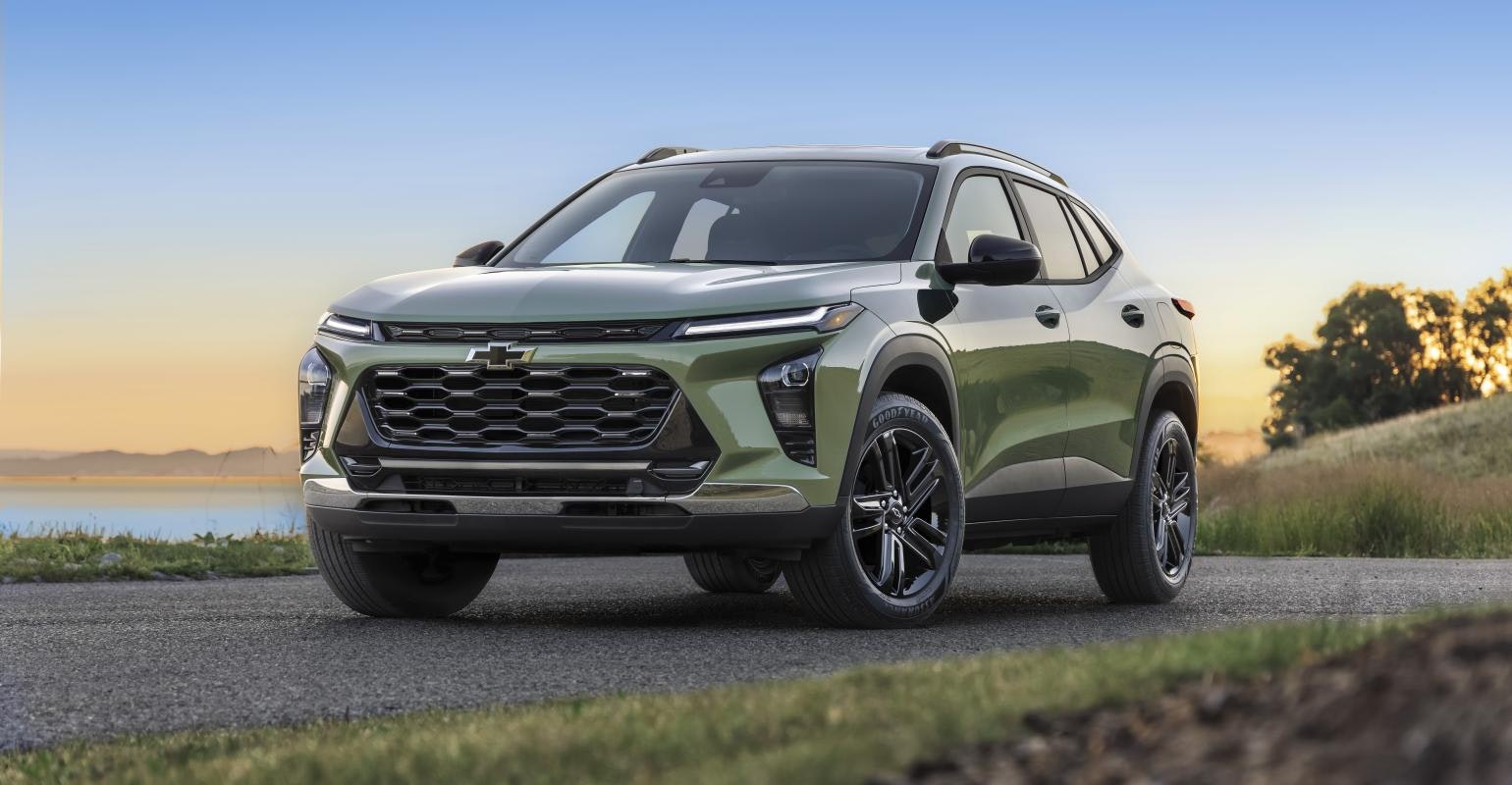 Efficiency Meets Space: The 2024 Chevrolet Trax
In the ever-evolving world of SUVs, the 2024 Chevrolet Trax stands out as a versatile and family-friendly option. Combining impressive fuel efficiency with ample space, the Trax is ready to take your family on adventures without breaking the bank. In this blog post, we'll explore why the 2024 Chevrolet Trax is the perfect choice for families looking for a balance of economy and comfort.
Fuel Efficiency that Saves
One of the standout features of the 2024 Chevrolet Trax is its remarkable fuel efficiency. With a peppy 1.4-liter turbocharged engine, this SUV delivers excellent mileage, making it a wise choice for families conscious of their fuel budgets.
Impressive MPG: The Trax boasts an impressive fuel economy, with an estimated 29 MPG in the city and 33 MPG on the highway. This means you can enjoy more miles per gallon and spend less time at the pump, all while reducing your carbon footprint.
Eco-Friendly Engineering: Chevrolet has equipped the 2024 Trax with a range of eco-friendly features, including an automatic start-stop system that helps conserve fuel by shutting off the engine when idling in traffic or at stoplights.
Optimized Performance: The Trax's engine is perfectly tuned to balance power and efficiency, ensuring a smooth and responsive driving experience without sacrificing fuel economy.
Spacious for Family Adventures
While fuel efficiency is crucial, family-friendly SUVs also need to provide ample space. The 2024 Chevrolet Trax doesn't disappoint in this department:
Generous Cargo Capacity: With its clever design, the Trax offers a surprising amount of cargo space for its size. You'll find 18.7 cubic feet of cargo space behind the rear seats, which expands to a roomy 48.4 cubic feet when you fold down the rear seats. Whether it's groceries, sports gear, or luggage for a family road trip, the Trax has you covered.
Comfortable Seating: The Trax comfortably seats five passengers, with spacious seating both in the front and rear. There's plenty of legroom and headroom for passengers of all sizes, ensuring a comfortable ride for everyone.
Advanced Infotainment: The Trax comes equipped with Chevrolet's advanced infotainment system, providing entertainment and connectivity for the whole family on the go.
The 2024 Chevrolet Trax is a family-friendly SUV that strikes the perfect balance between fuel efficiency and space. With its impressive MPG ratings, eco-friendly features, and roomy interior, it's ready to accompany your family on all your adventures, whether it's daily errands or memorable road trips. Visit Diehl Chevrolet today and experience the 2024 Trax's winning combination of efficiency and family comfort for yourself. Your family will thank you, and so will your wallet.
Back to Parent Page