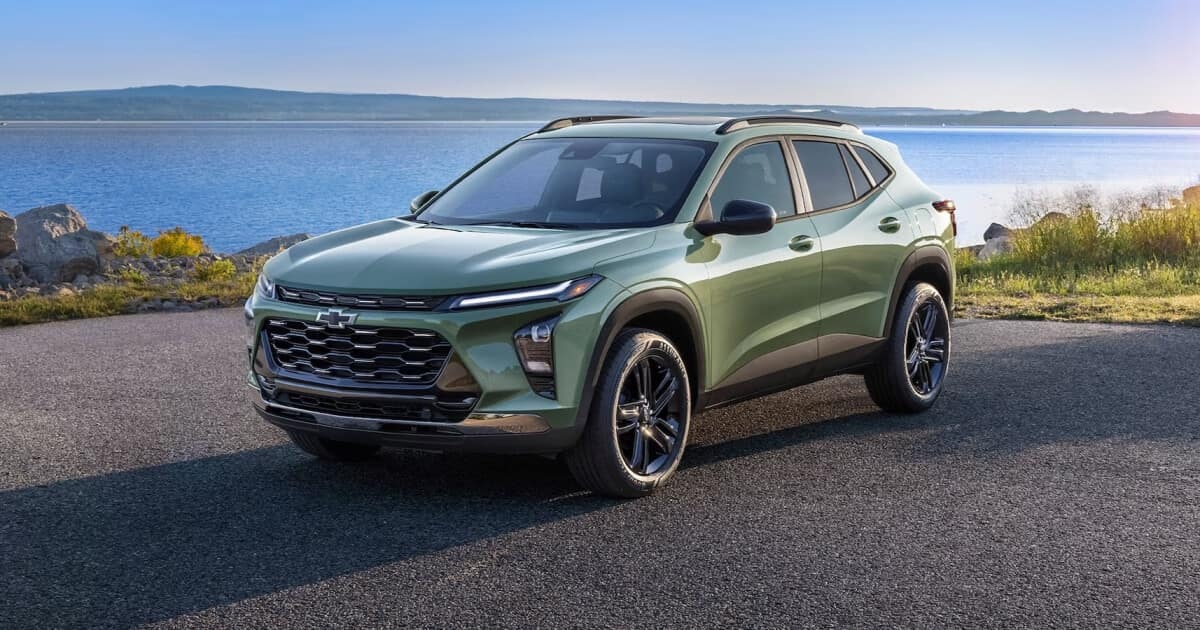 The Chevrolet Trax: Small in Size, Big on Adventure
Compact SUVs have become increasingly popular in recent years, offering the perfect blend of versatility, fuel efficiency, and practicality. One such vehicle that stands out in this category is the Chevrolet Trax. As a subcompact crossover, the Trax boasts a compact footprint while still delivering a comfortable ride, ample cargo space, and an array of modern features. Let's explore the highlights of the Chevrolet Trax and why it's a worthy contender for urban dwellers and adventurous souls alike.
Stylish and Compact Design: The Chevrolet Trax sports a sleek and modern exterior design that catches the eye. Its compact size makes it an ideal choice for navigating city streets and tight parking spots with ease. Despite its small stature, the Trax manages to maximize interior space, providing a comfortable and functional cabin for both driver and passengers.
Efficient Performance: Under the hood, the Trax houses a peppy yet efficient engine that strikes a balance between performance and fuel economy. With its nimble handling and responsive steering, the Trax delivers an enjoyable driving experience, whether you're zipping through city traffic or cruising on the highway. The available all-wheel drive option further enhances the Trax's capabilities, ensuring better traction and stability in various road conditions.
Versatile and Practical Interior: Step inside the Trax, and you'll find a thoughtfully designed interior that optimizes space utilization. Despite its compact size, the Trax surprises with ample headroom and legroom for both front and rear passengers. The 60/40 split-folding rear seats can be easily configured to accommodate larger cargo, making it ideal for weekend getaways or shopping sprees.
Modern Technology and Connectivity: Chevrolet understands the importance of staying connected, even while on the go. The Trax comes equipped with a range of advanced technology features, including an intuitive infotainment system with a touchscreen display, smartphone integration (Apple CarPlay and Android Auto), Bluetooth connectivity, and available built-in 4G LTE Wi-Fi hotspot. These features ensure that you can seamlessly integrate your digital life into your driving experience.
Comprehensive Safety Features: Chevrolet has prioritized safety in the Trax, equipping it with a suite of advanced safety technologies. Features like a rearview camera, rear parking sensors, forward collision warning, lane departure warning, and rear cross-traffic alert help enhance driver awareness and mitigate potential accidents. Additionally, the Trax boasts a sturdy build and a host of passive safety features, providing peace of mind on every journey.
The Chevrolet Trax offers a compelling package for those seeking a compact SUV that combines practicality, efficiency, and modern features. Its stylish design, efficient performance, versatile interior, and advanced safety technologies make it a strong contender in the subcompact crossover segment. Whether you're navigating urban streets or embarking on weekend adventures, the Trax is ready to accompany you on your journey. With its blend of functionality and fun, the Chevrolet Trax proves that good things can indeed come in small packages.
Click HERE to view our inventory!
Click HERE to view our New Vehicle Specials, including the Chevy Trax, for the month of July!
Back to Parent Page