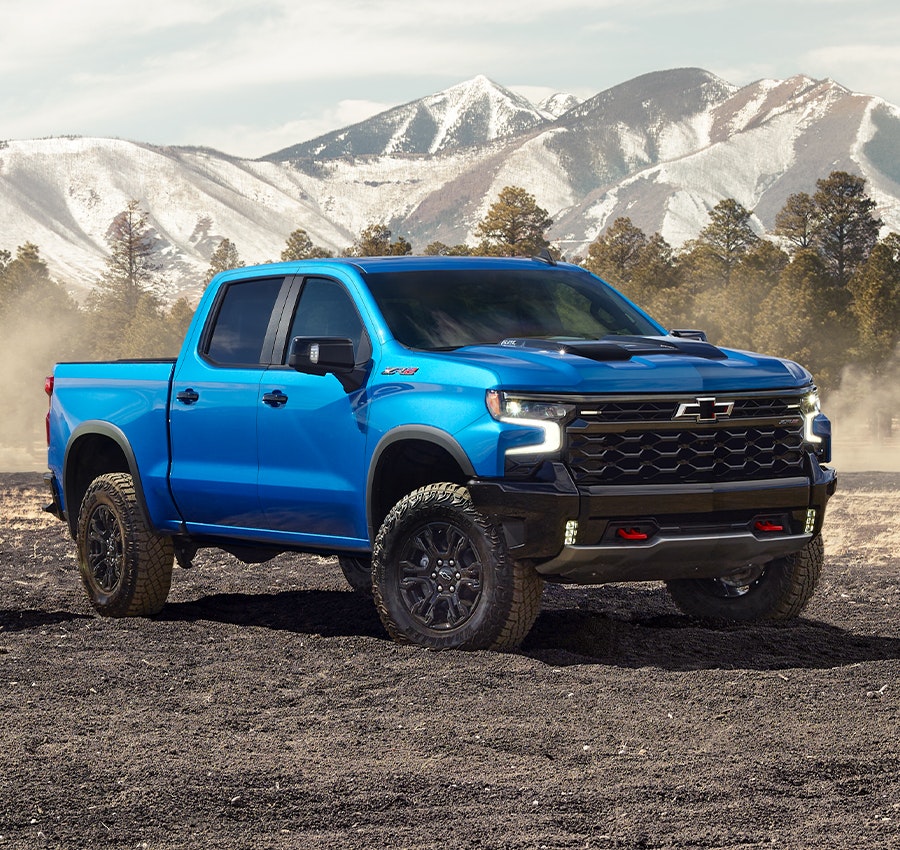 Exploring the Chevrolet Silverado: Trim Levels and Why It's Worth the Investment
When it comes to rugged durability, outstanding performance, and unwavering dependability, few trucks can match the prowess of the Chevrolet Silverado. A true legend in the automotive world, the Silverado has been dominating the roads and worksites for decades. In this blog post, we will delve into the various trim levels of the Chevrolet Silverado and highlight why investing in this remarkable truck is a decision you won't regret.
Work Truck (WT): The Silverado's lineup starts with the Work Truck (WT) trim level. Built with utility in mind, the WT is perfect for those seeking a reliable and functional truck. Equipped with robust features like vinyl or cloth upholstery, a basic infotainment system, and practicality-focused design, the WT delivers exceptional value at an affordable price point.
Custom: Moving up the ladder, the Custom trim level adds more style and convenience to the Silverado. With 20-inch wheels, body-colored bumpers, and available trailering packages, the Custom strikes a balance between functionality and aesthetics. Inside the cabin, you'll find upgraded technology features, including a touchscreen infotainment system with smartphone integration, making every journey enjoyable.
Custom Trail Boss: For off-road enthusiasts and adventure seekers, the Custom Trail Boss trim level offers an elevated experience. Building upon the Custom trim, the Trail Boss incorporates a factory-installed suspension lift, off-road tires, and a two-speed transfer case. It effortlessly tackles challenging terrains, providing exceptional off-road capability without sacrificing everyday practicality.
LT: Stepping into the LT trim level introduces a host of premium features that enhance comfort, connectivity, and convenience. With larger wheels, LED headlights, an upgraded infotainment system, and available advanced safety features, the LT strikes an ideal balance between affordability and luxury. It caters to those who desire a well-equipped truck without venturing into the higher-priced trims.
RST: The RST trim level focuses on sporty styling and a more dynamic driving experience. Featuring body-colored accents, 22-inch wheels, and a power-locking and -releasing tailgate, the RST exudes an athletic and aggressive appearance. Additionally, it offers the option of a powerful V8 engine, ensuring exhilarating performance on the road.
LT Trail Boss: For the ultimate off-road performance, the LT Trail Boss delivers an unrivaled package. Combining the features of the LT trim with the off-road enhancements of the Custom Trail Boss, this trim level features a factory-installed 2-inch suspension lift, skid plates, and the Z71 Off-Road Package. It conquers challenging landscapes effortlessly, making it an excellent choice for adventure enthusiasts.
LTZ: As we ascend the trim levels, the LTZ brings refinement and luxury to the Silverado lineup. Featuring chrome accents, leather upholstery, heated and ventilated front seats, and an advanced driver assistance suite, the LTZ offers a premium driving experience. It caters to those seeking comfort, style, and cutting-edge technology in their truck.
High Country: At the top of the Silverado range, the High Country trim level represents the pinnacle of luxury and performance. Crafted with exquisite attention to detail, it boasts exclusive features such as a power tailgate with a power-up/down function, unique interior and exterior accents, advanced safety technologies, and premium leather seating. The High Country delivers a truly opulent and refined experience.
Why Invest in the Chevrolet Silverado?
Uncompromising Durability: The Silverado's robust construction and solid engineering make it an incredibly durable truck, capable of enduring heavy-duty tasks and demanding conditions.
Versatile Performance: With a range of powerful engines, advanced towing capabilities, and off-road prowess, the Silverado adapts to a variety of tasks, whether it's hauling heavy loads, tackling rugged terrains, or commuting through urban landscapes.
Cutting-Edge Technology: The Silverado offers a plethora of modern technology and connectivity features, keeping you informed, entertained, and connected on the go.
Extensive Trim Level Options: Chevrolet offers a diverse range of trim levels to suit different preferences, needs, and budgets, ensuring there's a Silverado for everyone.
Resale Value: The Silverado has a strong reputation for retaining its value over time, making it a wise investment that holds its worth.
The Chevrolet Silverado, with its impressive array of trim levels, offers a truck for every lifestyle and requirement. Whether you're a worksite warrior, an off-road enthusiast, or seeking a luxurious driving experience, the Silverado delivers unmatched performance, durability, and versatility. Investing in a Silverado means investing in a legend that will provide years of reliable service and thrilling adventures.
Click Here to pick out your Chevrolet Silverado at Diehl Chevrolet of Grove City!
Back to Parent Page