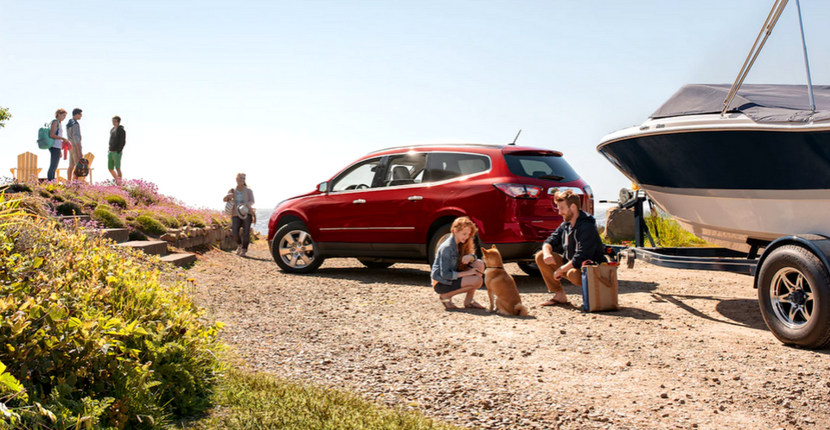 Your Perfect Chevy Companions for Unforgettable Summer Adventures
Summer is a season that beckons us to embark on thrilling adventures, exploring the great outdoors, and creating lasting memories with family and friends. When it comes to reliable and versatile vehicles for your summer escapades, Chevrolet has long been a trusted brand. With a rich history of crafting exceptional automobiles, Chevrolet offers a wide range of vehicles perfectly suited for summer adventures. Let's highlight some of the best Chevrolet cars for your summer escapades, ensuring a comfortable, fun-filled, and memorable journey.
Chevrolet Tahoe: If your summer adventures involve traversing rough terrains, hauling outdoor gear, and accommodating a larger group of adventurers, the Chevrolet Tahoe is an ideal choice. This full-size SUV boasts impressive towing capacity, ample cargo space, and a spacious interior that can comfortably seat up to eight passengers. Equipped with advanced technology, including an infotainment system and driver-assist features, the Tahoe ensures a smooth and safe journey, even on long trips.
Chevrolet Camaro Convertible: For those seeking an exhilarating open-air experience during their summer adventures, the Chevrolet Camaro Convertible is a thrilling option. With its powerful engine, sporty design, and retractable top, the Camaro Convertible combines performance and style. Whether you're cruising along scenic coastal roads or exploring winding mountain passes, the Camaro Convertible will make every moment behind the wheel feel like an unforgettable adventure.
Chevrolet Colorado ZR2: If your summer escapades involve venturing off the beaten path, the Chevrolet Colorado ZR2 is the perfect midsize truck for your adventures. With its off-road capabilities, durable construction, and high ground clearance, the Colorado ZR2 can tackle rugged terrain and conquer challenging trails. Whether you're camping in the wilderness or exploring remote destinations, this truck offers the versatility and reliability you need.
Chevrolet Equinox: For those seeking a more compact option without compromising on comfort and utility, the Chevrolet Equinox is an excellent choice. This stylish crossover SUV offers a spacious cabin, impressive fuel efficiency, and advanced safety features. With its smooth handling and ample cargo space, the Equinox is perfect for road trips, beach getaways, or any summer adventure that requires both agility and practicality.
Chevrolet Bolt EV: If you're passionate about environmentally friendly travel and want to explore summer destinations while reducing your carbon footprint, the Chevrolet Bolt EV is a fantastic option. This all-electric hatchback offers a long-range battery, quick acceleration, and a versatile interior. With zero emissions and the ability to charge at various public charging stations, the Bolt EV ensures guilt-free and eco-conscious summer adventures.
When it comes to summer adventures, Chevrolet offers an impressive lineup of vehicles that cater to different preferences and requirements. Whether you need a spacious SUV for family road trips, a convertible sports car for thrilling drives, a rugged truck for off-road explorations, a compact crossover for versatility, or an electric vehicle for sustainable journeys, Chevrolet has you covered. So, get ready to hit the road, create cherished memories, and make this summer truly unforgettable with a Chevrolet vehicle as your trusted companion.
View our inventory here or visit Diehl Chevrolet of Grove City today!
Back to Parent Page