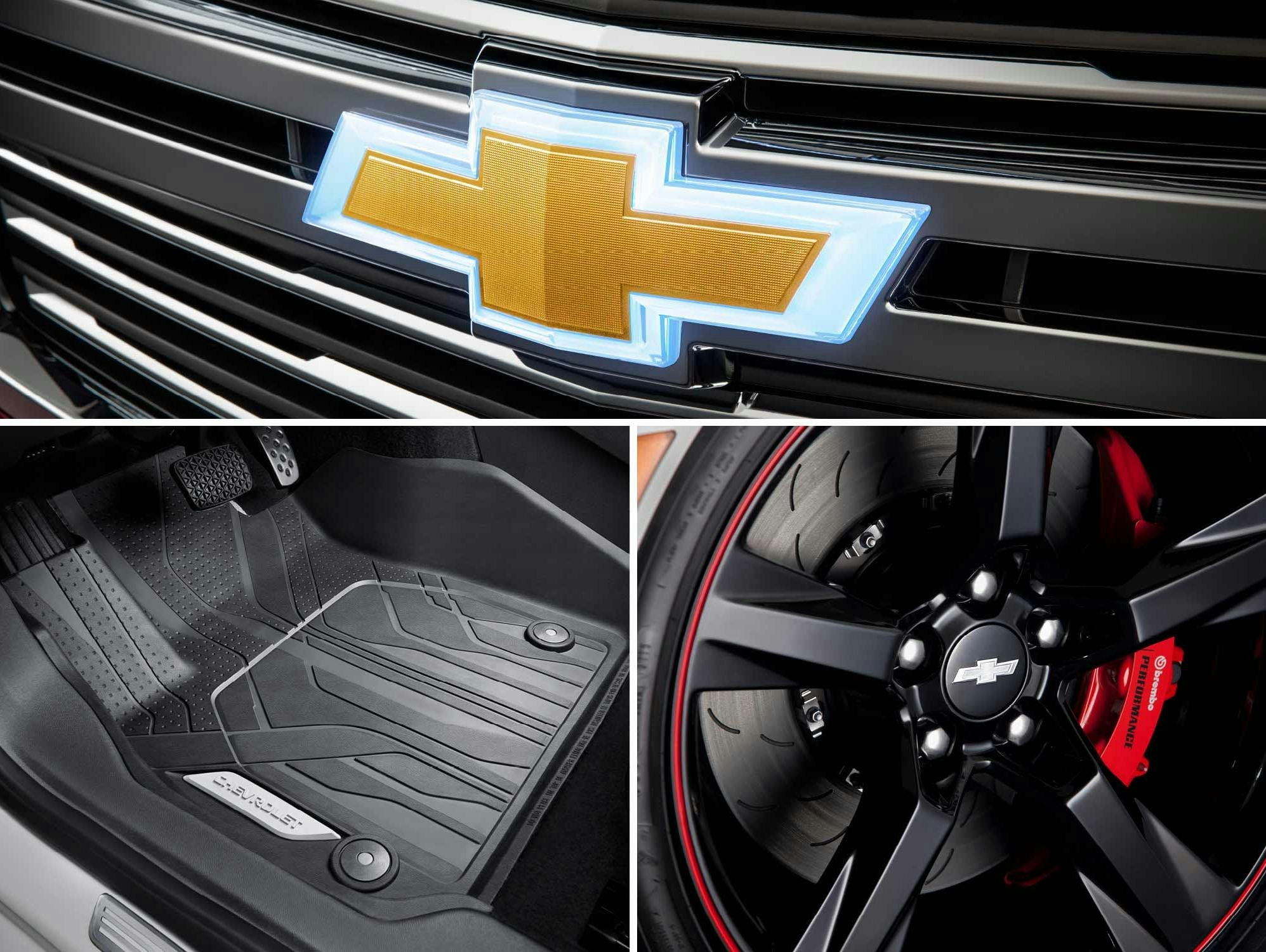 Chevrolet Accessory Upgrades
Accessory upgrades for Chevrolet models can include a wide range of enhancements that improve performance, style, convenience, and functionality. Here are some popular accessory upgrades available for Chevrolet models:
Performance Enhancements:
Performance exhaust systems
Cold air intakes and air filters
Engine tuners and programmers
Suspension upgrades (struts, springs, sway bars)
Performance brakes and brake pads
Upgraded wheels and tires
High-performance spark plugs and ignition components
Exterior Styling:
Body kits and aerodynamic enhancements
Spoilers and rear wings
Custom grilles and emblems
LED lighting upgrades (headlights, taillights, fog lights)
Chrome accents and trim pieces
Roof racks and carriers
Window tinting and window visors
Interior Comfort and Convenience:
All-weather floor mats and cargo liners
Seat covers and upholstery upgrades
Interior lighting enhancements (LED lighting kits, ambient lighting)
Steering wheel covers and accessories
Pedal covers and footrests
Infotainment system upgrades (navigation systems, touchscreen displays)
Wireless charging pads and smartphone integration kits (Apple CarPlay, Android Auto)
Utility and Versatility:
Towing and trailer accessories (hitches, wiring harnesses)
Roof-mounted cargo carriers and storage solutions
Bed liners and tonneau covers (for trucks)
Cargo management systems (organizers, dividers, nets)
Hitch-mounted bike racks and cargo carriers
Trailer brake controllers
Safety and Security:
Alarm systems and vehicle security upgrades
Backup cameras and parking sensors
Blind spot detection systems
Dash cams and recording devices
Emergency roadside kits
First aid kits
These are just a few examples of the accessory upgrades available for Chevrolet models. The specific availability may vary depending on the model and year of your Chevrolet vehicle. It's recommended to consult with your local Chevrolet dealership, Diehl Chevrolet of Grove City, or check the official Chevrolet accessories catalog for a comprehensive list of options compatible with your specific model.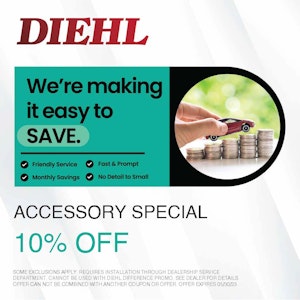 Take Advantage of 10% OFF ACCESSORIES until 5/31/23!
Back to Parent Page